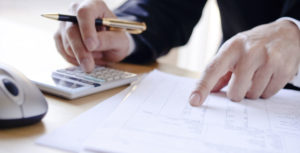 As you may have heard, the Bank of Canada recently changed the stress test rules as of June 1, 2021. With these changes, now both insured and uninsured mortgage borrowers will be subject to a stricter stress test when qualifying for their mortgage.
The new qualifying rate on uninsured mortgages – where the down payment is 20% or more – is now the contracted rate plus two percentage points or 5.25%, whichever is higher.
This means that any buyer whose down payment on a home is one-fifth of the purchase price or higher must show they can afford the mortgage payments if the interest rate was two percentage points higher than what the bank is offering, or the new five-year benchmark rate per the Bank of Canada.
Overall, the implementation of these tougher stress test rules will reduce buying power by
roughly 4-5% for borrowers. To help illustrate how this change affects you, consider the following scenario with $100,000 gross income:
The previous stress test at 4.79% would give this individual the ability to borrow $469,530 (based on good credit score with max GDS/TDS qualifications at 39/44%). Now, with the current scenario of 5.25% stress test rate, the they can now only borrow $448,880 (based on good credit score with max GDS/TDS at 39/44%). This is a difference of $20,650 which reduces your home options.
To ensure you are searching in the right price range and budgeting accordingly, it is important to consider this stress test change. If you are looking to purchase your first home or move, please don't hesitate to contact me today for a better understanding of the rules and what you qualify for.
=====================================================================
At Dominion Lending Centres we have worked to create an exclusive in-house line up of mortgage products that will meet the needs of most Canadians. There are generally two ways to get a mortgage in Canada: From a bank or from a licensed mortgage professional.
While a bank only offers the products from their particular institution, licensed mortgage professionals send millions of dollars in mortgage business each year to Canada's largest banks, credit unions, trust companies, and financial institutions; offering their clients more choice, and access to hundreds of mortgage products! As a result, clients benefit from the trust, confidence, and security of knowing they are getting the best mortgage for their needs.
Whether you're purchasing a home for the first time, taking out equity from your home for investment or pleasure, or your current mortgage is simply up for renewal, it's important that you are making an educated buying decision with professional unbiased advice.
Have questions or comments about the services we offer? Contact us here.
Ready to start your mortgage application? Apply here.